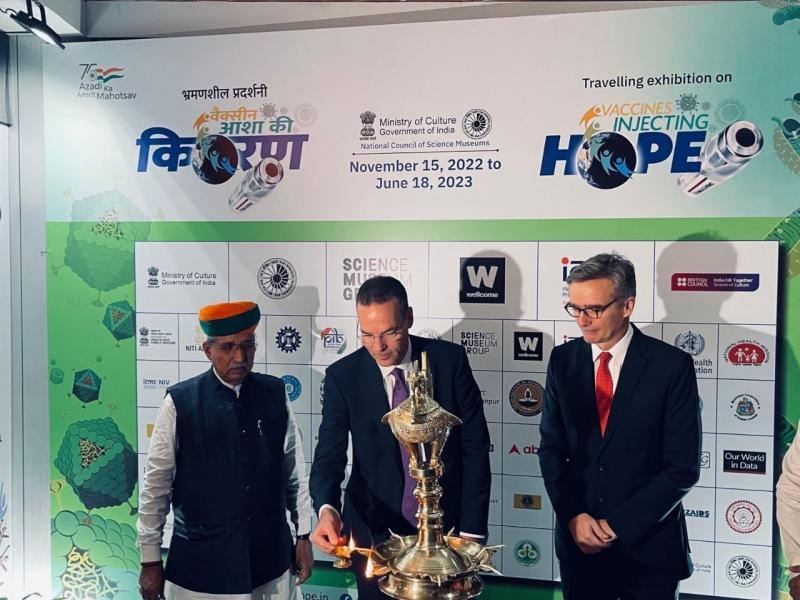 7
New Delhi, Nov 15 (IANS) The National Council of Science Museums (NCSM) and Science Museum Group, London have joined hands to tell the story of the global effort to develop vaccines through an exhibition 'Vaccines Injecting Hope'.
Minister of State for Culture and Parliamentary Affairs Arjun Ram Meghwal inaugurated the exhibition "Vaccines Injecting Hope" at National Science Centre here on Tuesday in presence of Alex Ellis, High Commissioner, British High Commission in India, Scott McDonald, Chief Executive, British Council and others.
The exhibition will showcase an art installation commissioned by the British Council as part of the India-UK Together Season of Culture.
A Mobile Science Exhibition, another version of the exhibit, is set to travel to rural areas across northern India. In the meanwhile, the primary exhibition will be open in Delhi till June 2023, after which it will travel to Nagpur, Mumbai, Bangalore and Kolkata.